From the Back Cover: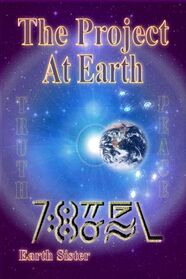 Saturday, May 12, 1990 began an ordinary day for an ordinary couple, Jack and Nancy Malacaria.
But this day would mark the beginning of an ongoing and incredible revelation that would transform their live, and Earth, forever.
Start at the beginning and come along day by day with them to experience through their journals the truth about other life in the Universe as it is unfolded to Jack and Nancy by "the unknowns" themselves.
Married in 1986, Jack and Nancy Malacaria are partners in many things in life.
The have children and own an office and house cleaning business which they operate near their Massachusetts home.
Jack and Nancy are true spiritual teachers who specialize in the alien races of people who are visiting Earth.

"There is an ordinary, scientific and spiritual explanation to universal life. When humans behave atrangely about the unknowns, that is the nature of the humans, not of the unknowns." − Earth Sister
About the First Book
Jack and I have kept detailed daily accounts of each of our encounters and communications with our alien contacts beginning on the first day, May 12, 1990.
The first of our three books, "The Project At Earth" is now published. It is 338 pages of the first 18 months of events in twenty chapters, and includes my own drawings of our alien friends.
We have begun the preparation of the second and third books. The second book is also in journal form and details the continuation of events over the next two years.
The third book is a teacher similar in structure to our seminars.
Jack's and my experiences and teachings continue for this purpose of bringing to you a true awareness of alien life.
See also
Book Purchase