Chatting on Paltalk
EarthSister is normally in the Project At Earth Paltalk room every evening 9 to 11 pm EST.
Installing the Paltalk Program
Create an Account and/or Sign in,
Using the Paltalk Web Alternative
Finding the room
Select the All Rooms button.
The Room Browser window will appear.
Locate the room under Religion and Spirituality > Metaphysics > The Project At Earth.
Or search for alien in the search box and press Enter or the Go button.
The room will not appear if it is closed.
The room page will show the date the room was last opened.
Using the Paltalk program
Chatting Tips
Type messages in the lower white area.
Fonts, colors and icons can be placed in your text message.
Use the Control key or the Microphone button to talk.
Use Add this Room to My Favorites in Favorites to save the room to rejoin later.
Saved rooms are available under the Favorites menu in the main Paltalk window.
Settings
Turn on Timestamp in Settings to see the time a member typed a message.
Turn on Join and Exit in Settings to see a text message when members come in and go out of the room.
Use Save as Default Settings in Settings to keep your changes.
Messages
Pausing Messages
Use the Freeze Display for Copy to temporarily halt other people's messages.
Or turn Autoscroll off in the Settings menu to stop messages scrolling until turned on.
Copy Messages
To save text, select and use the right mouse menu to copy and paste.
Or select text then drag and drop with the mouse to an editor like notepad.
Paltalk Gallery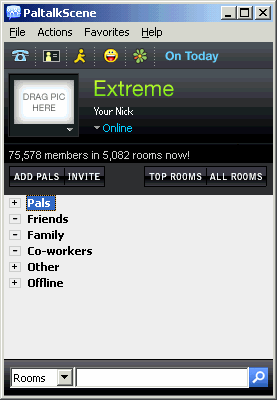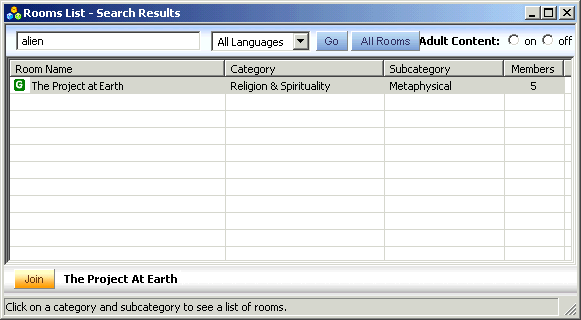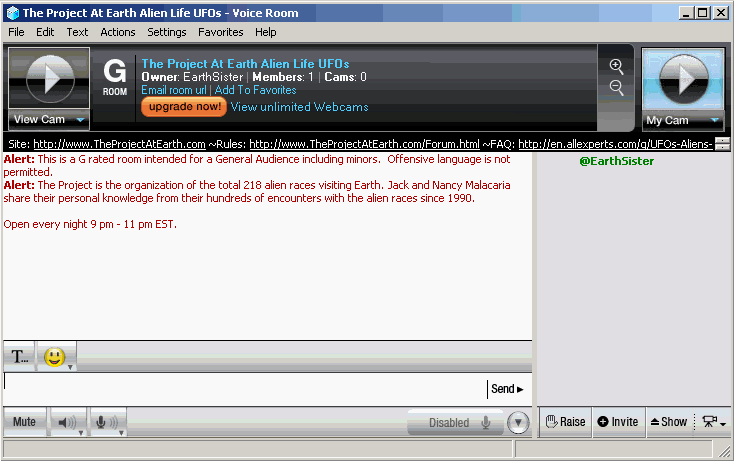 Issues
Using the Save as Rich Text Format document or as a text file works but can, at times, crash your session.
Drag and drop can crash your session if an instant message pop-up window occurs at the same time as the drag.
To avoid this possibility, line up the room chat and editor windows side by side so you can do the drag and drop quickly.
See also